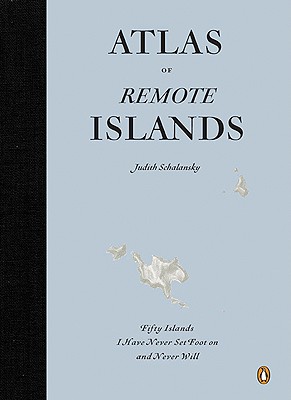 ATLAS OF REMOTE ISLANDS: FIFTY ISLANDS I HAVE NEVER SET FOOT ON AND NEVER WILL by SCHALANSKY, JUDITH;



List Price: HK$ 300.00





¡@ISBN
9780143118206
¡@Subject
TRAVEL
¡@Publisher
PENGUIN US
¡@Publication
2010
¡@Edition
Hardcover
¡@Version
Original
¡@Description
A rare and beautifully illustrated journey to fifty faraway worlds. There are still places on earth that are unknown. Visually stunning and uniquely designed, this wondrous book captures fifty islands that are far away in every sense. With stunning full-color maps and an air of mysterious adventure, Atlas of Remote Island is perfect for the traveler or romantic in all of us.