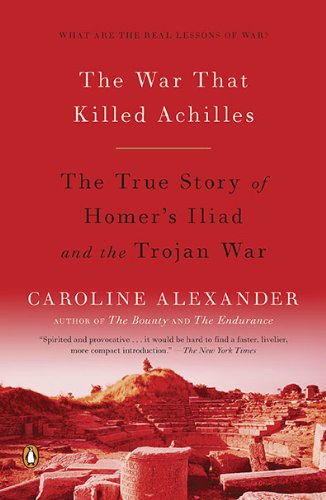 WAR THAT KILLED ACHILLES: THE TRUE STORY OF HOMER'S ILIAD AND THE TROJAN WAR by ALEXANDER, CAROLINE;



List Price: HK$ 152.00





¡@ISBN
9780143118268
¡@Subject
WAR HISTORY
¡@Publisher
PENGUIN US
¡@Publication
2010
¡@Edition
Paperback
¡@Version
Original
¡@Description
The dramatic events of the Trojan War are legend¡Vbut Homer¡¦s epic poem, Iliad, is devoted entirely to the end of a ten-year campaign. Both armies want nothing more than to stop fighting and go home. Achilles¡Vthe electrifying hero¡Vquarrels with his commander, Agamemnon, but eventually returns to the field to avenge a comrade¡¦s death. The War That Killed Achilles is a timely presentation of our civilization.