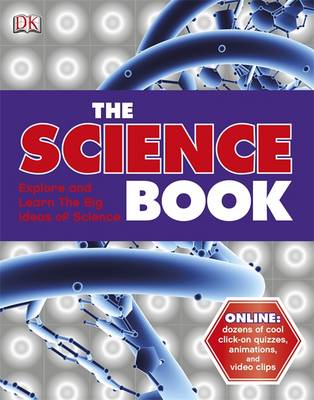 SCIENCE BOOK: EXPLORE AND LEARN THE BIG IDEAS OF SCIENCE by GOLLON, MATILDA;



List Price: HK$ 290.00





¡@ISBN
9781405354134
¡@Subject
CHILDREN
¡@Publisher
DORLING KINDERSLEY
¡@Publication
2010
¡@Edition
Hardcover
¡@Version
Original
¡@Description
This title offers an interactive look at science for kids. This comprehensive look at science will teach your child all about twenty seven 'Big Ideas', from atoms to net force. These ideas will help them to connect the dots between what they observe and what they understand. Bursting with facts and close-up graphics, this title explains tricky concepts using accessible visuals. Learn about why energy can change but is never lost from looking at a visual of a hybrid car. Seeing is learning - special symbols direct children to over 200 specially created interactive online activities for hands on learning; from interactive art, to virtual labs where they can experiment combining chemicals. It's an incredible look at science.