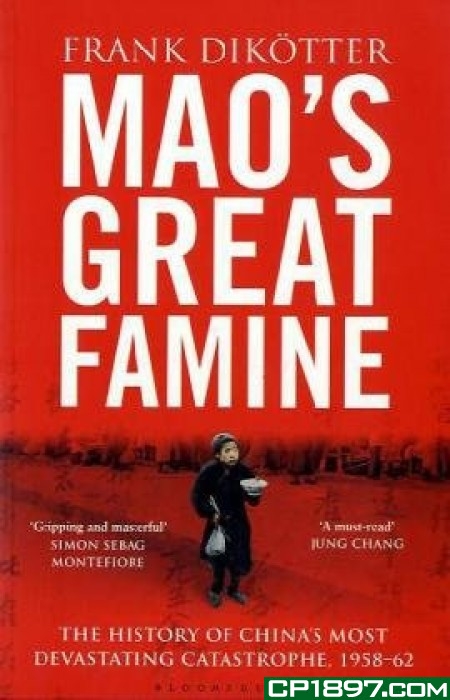 MAO'S GREAT FAMINE: THE HISTORY OF CHINA'S MOST DEVASTATING CATASTROPHE, 1958-62 by DIKOTTER, FRANK;



List Price: HK$ 225.00





¡@ISBN
9781408812198
¡@Subject
CHINA
¡@Publisher
BLOOMSBURY UK
¡@Publication
2010
¡@Edition
Paperback
¡@Version
Original
¡@Description
Between 1958 and 1962, China descended into hell. Mao Zedong threw his country into a frenzy with the Great Leap Forward, an attempt to catch up and overtake Britain in less than 15 years. The experiment ended in the greatest catastrophe the country had ever known, destroying tens of millions of lives. An unprecedented, groundbreaking history of China's Great Famine.